Lifeboat Tea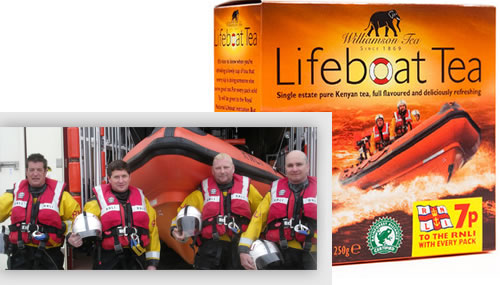 This refreshing tea is grown on our own Fairtrade and Rainforest Alliance certified farms in Kenya. It is 100% natural and we only use the freshest tips, just the bud and the top two leaves. This provides a strong refreshing tea
with a very deep cup colour. All the tea in this pack is entirely grown using sustainable farming methods and we make sure the workers who pick the tea do so in good working conditions and earn a decent living.
7 pence of each Lifeboat carton sale is donated to the Royal National Lifeboat Institution.