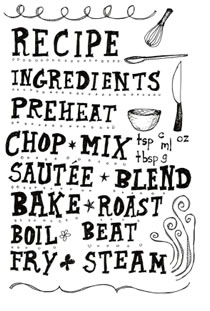 Scottish Haggis | Coronation Chicken | Date Walnut Tea Bread | Yorkshire Puddings | High Tea
When the subject of culture is raised up, one of the most important elements that make up beautiful culture is food. While it is true that we have different cultures and we have different food orientations, we also cannot help falling in love with what other cultures have. Food is generally a good thing for most people.
The British Shoppe is one of the few companies that have chosen to venture into the food industry. Our company is a distributor of UK foods in the United States; we found the opportunity to share the good foods that we have to the US market. The British Shoppe is one of the leading companies that offer the public the best gourmet foods, tea and gifts.
Our company's humble beginnings dated back in the year 1981 where The British Shoppe met the increasing demands for quality British teas. From there we have ventured into bringing the United States market more food products from the UK. The lines of products that we are offering are the best of the best in UK. You are sure to experience a gastronomic journey to the United Kingdom through the wonderful food products that we carry, most especially those of the specialty teas for those tea connoisseurs.
The British Shoppe does not only provide you with the best food products that UK has to offer. We are also provide some of the best British food recipes to complete that gastronomic experience to UK. We are bringing you home grown recipes using the products that we have. These recipes are very easy to follow and you need not to look anywhere else for the ingredients because we have them part of our product lines. These recipes are guaranteed to taste good as it looks. Whether you want to have these recipes prepared for breakfast, lunch, dinner or even for a snack it will be considered a good meal.
These recipes are so easy to follow and make that you won't feel like your slaving in the kitchen for the whole day. You'll soon have that hearty meal inspired by the beautiful Unite Kingdom journey.
We have chosen the best recipes that are easy to follow as well as recipes that give you a sneak peak of the United Kingdom. These British recipes reflect a rich culture and we want to share this lush culture to the United States public whom we have grown accustomed to.
The United States was able to let us experience an equally beautiful culture that is why we were inspired to share ours as well. The British Shoppe is known to be family owned and operated and this is our way of providing sharing what we have dear in our family. Experience a great journey without going too far; for us, these recipes are our comfort in our home away from home. We did not provide you only a few recipes but we have listed a lot of recipes that you are to choose from. Create a perfect dinner complete with appetizers, main course and even dessert. You can never go wrong with these recipes.
For all your UK food needs, visit The British Shoppe in Orlando, Florida or call us. We have a delectable line of food and tea choices for you. You are also welcome to browse through our website and fill your shopping cart with the perfect food choices that we have available for you. With The British Shoppe, you are guaranteed a United Kingdom journey without the using your air miles.